WHO must determine if Monkeypox is a global emergency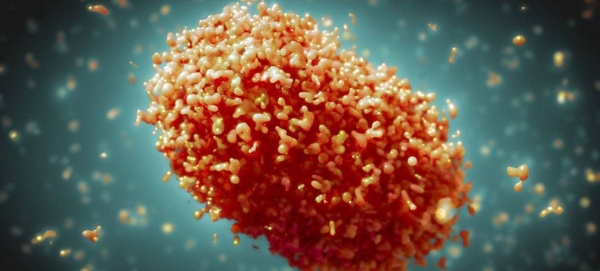 clinical studies," she said.
The WHO has stressed the importance of vaccination programs being supported by comprehensive surveillance and contact tracing, and accompanied by information campaigns and robust 'pharmacovigilance', ideally with collaborative efficacy studies. vaccines.
Tedros also said the agency was working with partners to rebrand Monkeypox and its variants, and also to put in place a mechanism to share available vaccines more equitably, as needed.
Regarding the current situation with the COVID-19 pandemic, Tedros said that reported cases and deaths are down by more than 90%, compared to the highs reached earlier this year.
"It's a popular trend. Yet more than 3 million cases were reported to the WHO last week – and as many countries have reduced surveillance and testing, we know this number is under-reported," he added.
During this period, 8,737 deaths were reported. Tedros called this an "unacceptable level" when it comes to effective tools to prevent, detect and treat this disease.
The WHO chief also called on countries to reach an agreement on the temporary exemption of intellectual property rights for vaccines, treatments and diagnostic tests against COVID-19 during the ministerial conference of the WHO. World Trade Organization this week.
"As I have said many times, the waiver was created to be used in an emergency. So if not now, then when?" he said.
This demand was echoed by the Special Rapporteur on contemporary forms of racism, E. Tendayi Achiume, who called the growing inequalities in access to vaccinations a form of "vaccine apartheid".
"Given that those most affected by vaccine apartheid are racially marginalized peoples, unequal access to COVID-19 vaccines and treatments within and between nations is undeniably a matter of racial injustice," she said.
"This injustice is compounded by the persistent inequality of wealth, power and health resources between states, which can be traced to transnational histories of racism and colonialism," she added.
Until this month, 72.09% of people in high-income countries had been vaccinated with at least one dose of the COVID-19 vaccine, she noted, compared to just 17.94% of people in low-income countries: "The current status quo amounts to a system of 'vaccine apartheid'.
In her letter to members of the World Trade Organization, the Independent Expert urged State representatives at this week's Ministerial Conference to honor the commitments and legal obligations on equality and non-discrimination enshrined in international human rights law.
"States must demonstrate the political will, leadership and strong commitment to racial equality that transformative change requires," Achiume said. — UN News