Transporting a big driver of global warming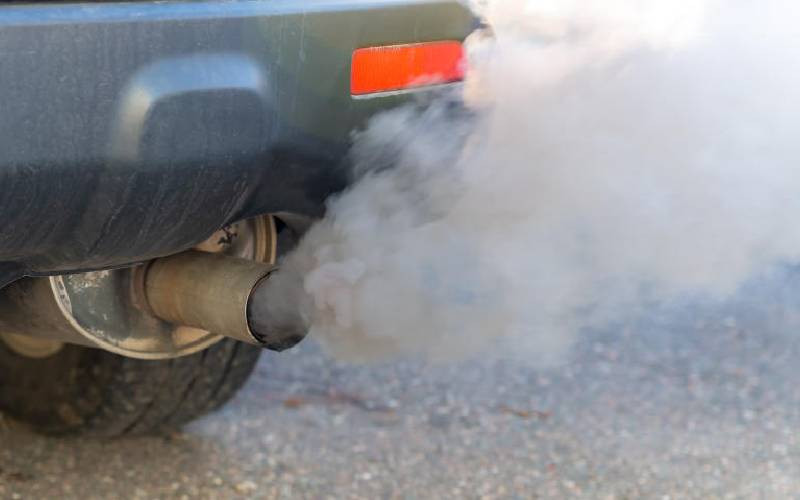 Transportation – driving in the city and its suburbs – is one of the biggest sources of global warming in Kisumu County.
A recently released Emissions Benchmark Inventory report shows that stationary energy comes in second and constitutes manufacturing industries, commercial and institutional buildings, and residential.
Waste and agriculture occupy the third and fourth positions.
The survey was carried out to help departmental and local authorities on priority measures to reduce greenhouse gas emissions.
Kisumu Governor Prof. Anyang' Nyong'o was praised at the Africities conference for his efforts to embrace a car-free city after identifying transport as a source of greenhouse gases.
The county is also moving towards motorcycles and electric vehicles, as the report shows that trails are the leading cause of emissions at 20.1%, followed by matatus at 19.5% and sedans at 14. 5%.
Kisumu County Director of Energy and Industrialization, Joseph Oganga, said fishermen are being trained to replace diesel and gasoline-powered boats with electric boats which are more economical and environmentally friendly.
"Reducing emissions from driving is a big challenge," said Prof Raphael Kapiyo, an environmental scientist at Maseno University, who led the carbon dioxide point source mapping project in Kisumu.
"Driving and commuting by motorbike has been a major contributor to the expanding carbon footprint of urban areas," Kapiyo said, adding that the Covid-19 pandemic has seen a drop in greenhouse gas emissions in due to closures and curfews.
Transport is the most fossil fuel dependent of all sectors and accounts for 37% of end-use sector CO2 emissions.
Research from the Intergovernmental Panel on Climate Change (IPCC) suggests that the world needs to reduce global greenhouse gas emissions by 45% by 2030, and net zero emissions by 2050 to avoid the worst impacts of climate change.
But the transport sector has posed challenges despite the vital role it plays in mobility, global trade and development.
The IPCC report notes that the pandemic-induced shutdowns led to a rapid decline in transport emissions as people stopped commuting and traveling and many businesses were forced to close.
In heavily closed areas, road transport has seen declines ranging from 50 to 75 percent.
Kisumu County Climate Change Director Evans Gichana said the region bears the brunt of climate change due to low forest cover and which includes rising temperatures, changing rainfall patterns and extreme weather events – like heavy rains and record high temperatures.
"With all of this in mind, we need to minimize the gases that are being emitted in the county as a matter of urgency," and that the baseline survey will set the roadmap that will guide how to minimize the carbon footprint in the county. county.
The World Bank reports that between 2015 and 2018, 11 million used vehicles were exported to developing countries from high-income countries, and only 28 developing countries regulate the emissions or safety standards of these. dilapidated cars.
Reports indicate that most used vehicles exported to African countries are between 16 and 20 years old and have over 125,000 miles on the clock. This has risky implications for road safety and pollution.
The World Bank notes that the problem is likely to get worse "as low- and middle-income countries double their vehicle fleets – mostly made up of gasoline-powered used cars – over the next 15 to 20 years."
The World Bank, the world's largest funder of transport development, recommends climate-smart modes of transport, such as cycling and walking, to improve connectivity, reduce travel times and enable more people to access jobs and essential services, such as schools and hospitals.