The Pulitzer Center invites projects on labor and climate issues as part of the Labor/Environmental Reporting Initiative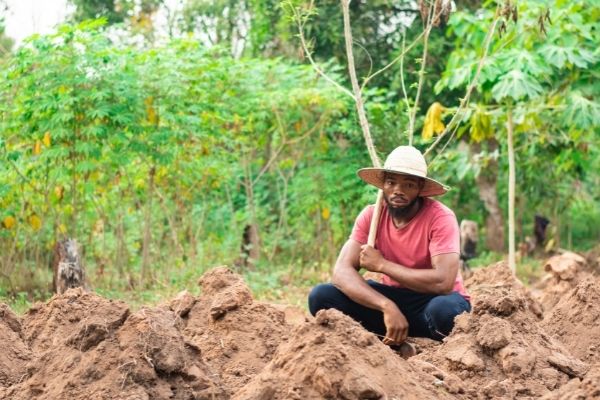 Deadline: Continuing Opportunity
The Pulitzer Center, a nonprofit that supports independent global journalism, is now accepting applications for its Your Work/Environment Initiative, a new reporting initiative focused on climate change and its effects on workers and work.
This ambitious initiative, Your Work/Environment, seeks to explore global climate risks that play out in fields and factories and are discussed on corporate boardrooms. As the world heats up, what jobs and employment sectors, what factory practices, what types of manufacturing – from computer chips and batteries to food production and fast fashion – are at risk or need to change?
What factors will affect the work?
Heat, yes. Competition for water, of course. They want you to reveal the real labor issues when temperatures rise, and then tell us a whole lot more. Stories that document the impact on the labor rights and livelihoods of some of the world's most vulnerable workers, including women who are often heads of households, as well as those that document companies working on solutions and which aim for large-scale sustainability, are of interest.
They encourage stories that help inform audiences about the interconnected nature of business, climate and consumer choices. They welcome stories that explain politics in real terms and point to legal action, if any.
Funding Information
Grants will be in the range of $10,000 to $25,000 per project, depending on the scope and complexity of the project, the media formats involved and the distribution plan.
Eligibility criteria
They encourage freelance and salaried journalists with an ambitious business and solid, in-depth story ideas to seek support from the Pulitzer Center to cover the intersection of labor and climate in their communities.
They are particularly interested in reporting from the regions of Southeast Asia, Europe, Africa and South America.
All types of formats are welcome: print, digital, broadcast, radio and film projects, as well as data and desktop journalism. They encourage lively and innovative storytelling that can be shared across multiple platforms and in multiple languages.
Please note: This grant opportunity is now open and applications will be reviewed on a first come, rolling basis. They will prioritize proposals that can be completed, including publication, in one to four months.
For more information, visit https://pulitzercenter.org/your-working-environment