The impact of climate change in Europe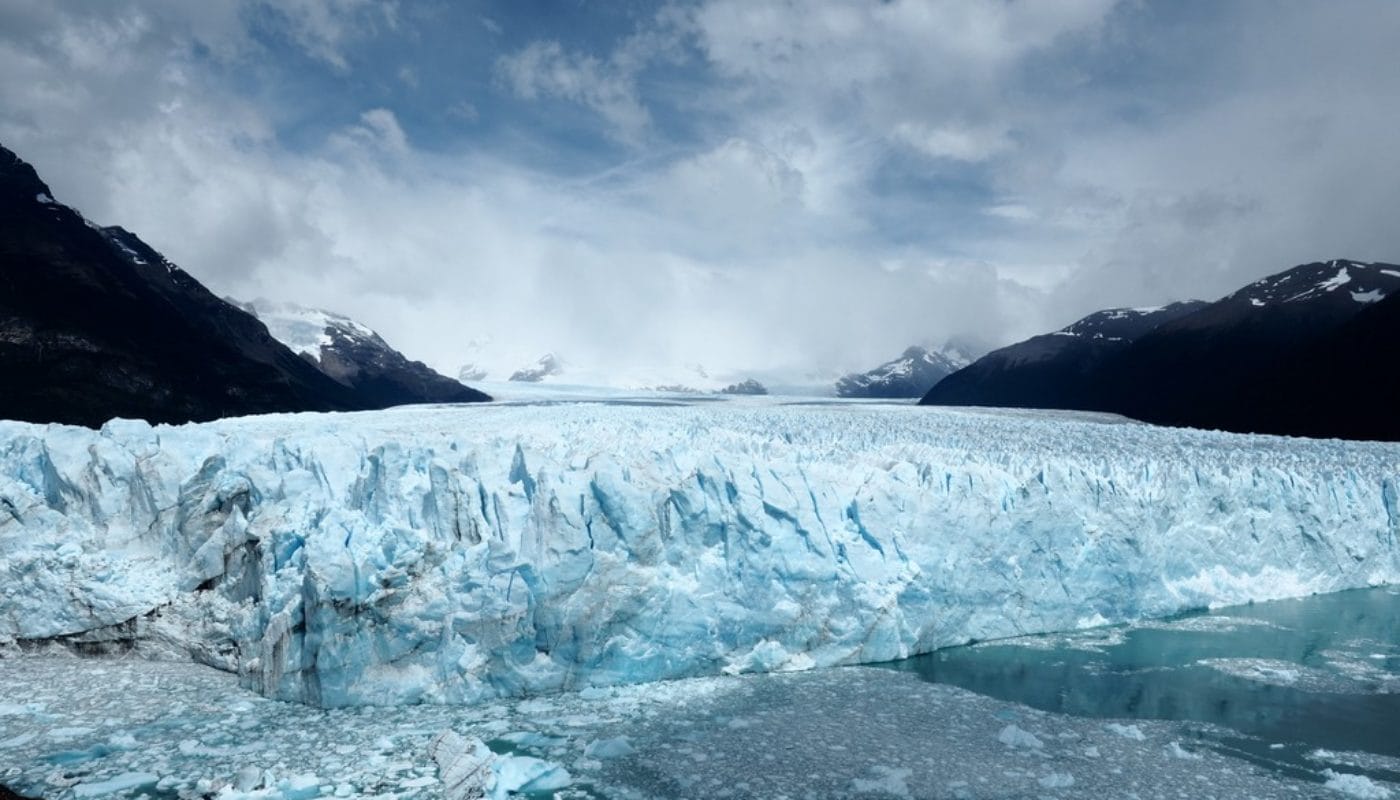 Climate change has already affected European countries in many ways in recent years, and it has recently reached a worrying degree, often dramatic on the continent, depending on the location.
From biodiversity loss, forest fires, declining food yields and higher temperatures to the most recent, the collapse of alpine glaciers in the Italian Alps, believe it or not they can all be largely attributed to the climate crisis.
According to the World Resources Institute, the European Union has been recognized as the world's third largest emitter of greenhouse gases after China and the United States in 2015.
This is why, to a large extent, the EU is the main active participant in international climate talks, having ratified the Paris Agreement in order to coordinate carbon reduction efforts at EU level. The Union has taken a vital role in the fight against climate change to preserve the balance of ecosystems, an issue that is high on the list of priorities for most EU citizens.
A recent Eurobarmeter survey (July 2021) revealed that European citizens regard climate change as the most serious problem facing the world. More than nine in ten respondents consider climate change a serious problem (93%), and almost eight in ten (78%) consider it very serious. .
So how has climate change recently affected European countries?
Here is a quick overview of the parts of Europe that are currently suffering or have suffered the most from the consequences of climate change and air pollution: One is linked to the other, because pollution, largely a by-product of industry and transport, directly impact the climate by causing greenhouse gas emissions which are the cause of global warming.
Italy blames tragic glacier debacle on climate change
The collapse of Italy's largest alpine glacier was blamed on climate change on Monday as chances of finding other survivors of the tragedy that killed at least seven people vanished. Authorities said eight people were injured and 14 missing, but it is unclear how many climbers were captured when the glacier gave way on Sunday.
According to Maurizio Fugatti, president of the province of Trento, ice and rock tumbled down Marmolada, the highest peak in the Italian Dolomites, at 300 kilometers per hour (185 miles per hour). Rescuers used thermal drones to seek heat from potential survivors, but the chances of finding them were "low to zero", according to Giorgio Gajer, head of the region's Alpine Rescue Service.
The remains found so far have been "torn up", according to rescuer Gino Comelli. The accident happened just a day after a record temperature of 10 degrees Celsius (50 degrees Fahrenheit) was reported at the top of the glacier, the largest in the Italian Alps.
According to Prime Minister Mario Draghi, it was "unquestionably linked to environmental degradation and the climate crisis".
The wheat harvest is deteriorating in France, the EU's largest breadbasket, and agricultural production in Italy is at risk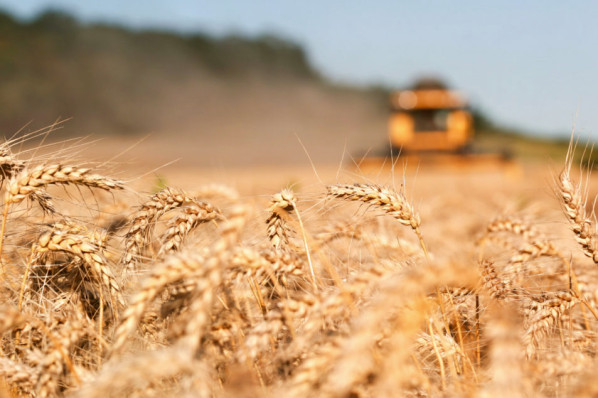 France's wheat crop is deteriorating as the European Union's biggest grain producer endures record heat, adding to global food supply concerns.
According to the latest statistics from FranceAgriMer, the percentage of the country's soft wheat crop assessed as being in good or very good condition fell to 73% as of May 16, a level well below that reached at the same time last year. A dry and hot streak across France is draining soil moisture at a critical time for crop development, with weekend temperatures expected to exceed 35 degrees Celsius (95 degrees Fahrenheit) in many places.
Not only in France, but also the farmers of the "Po Valley", the main agricultural production area in Italy, are experiences Italy's worst drought in 70 years. Five regions in northern Italy have declared a state of emergency. Although it may seem that the "drought" is not something new in Italy, this time it is worse than ever and the crops are in danger.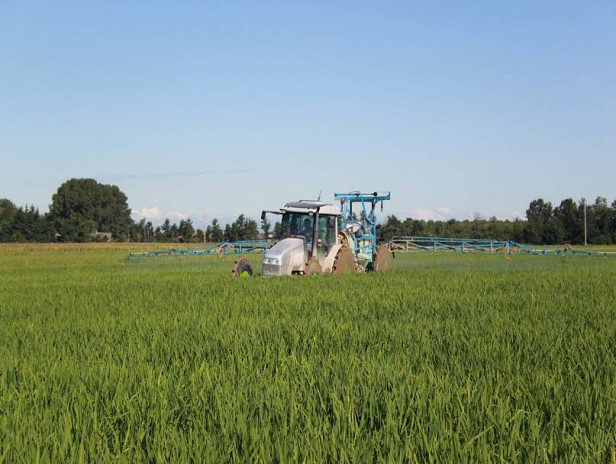 The weather forecast in Italy for the next two weeks is not promising. For example, meteorologists have announced that there will be no rain in Pavia, a city in northern Italy, and that temperatures will vary between 22 and 33 degrees, with a high of 38 next weekend. .
Farmers do not know how much they will lose in the next harvest – for example, the rice harvest takes place between September and October. Moreover, the rise in prices due to the ongoing war in Ukraine is equally worrying. The cost of inputs needed for a good harvest, nitrogen fertilizers and diesel fuel, are rising rapidly, sometimes costing three times more than last year.
The heat wave in Europe affects both Spain and France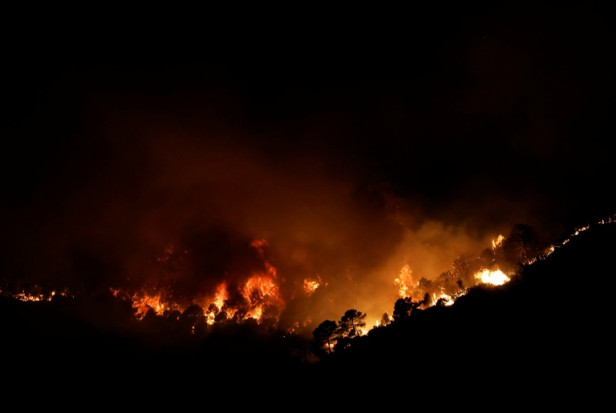 France, Spain and other Western European countries are bracing for a scorching weekend that is set to break new records and raise concerns about wildfires, which again raises the question of change climatic.
However, the French national weather forecaster Météo France reported that June temperature records had already been broken in 11 regions on Friday and that temperatures could reach 42 degrees Celsius in other regions.
Forest fires have destroyed approximately 9,000 hectares (22,240 acres) of land in the northwestern region of Spain, the Sierra de la Culebra, forcing 200 people to flee their homes, according to regional sources. Additionally, due to a nearby fire, more than 3,000 people were evacuated from the Puy du Fou amusement park in central Spain.
Firefighters were also battling blazes in other areas, including the forests of Catalonia, where weather conditions intensified the fight. On the UN-sponsored World Day to Combat Desertification and Drought, June 17Spanish Prime Minister Pedro Sanchez hailed the firefighters "who are risking their lives on the front line of the flames".
This is just a glimpse of what has happened in parts of the continent and what is likely to happen in the days to come. Obviously, many more stories will come out of many other countries in Europe and the world. No one can forget the terrible heat wave in India and Pakistan just suffered. There is no doubt that these events, taken together, sound a strong warning: climate change is upon us.
Editor's note: The opinions expressed here by Impakter.com columnists are their own and not those of Impakter.com. — In the featured photo: Glaciers survive climate change Featured photo credit: EGU Blogs