The biggest thing Congress has ever done to fight climate change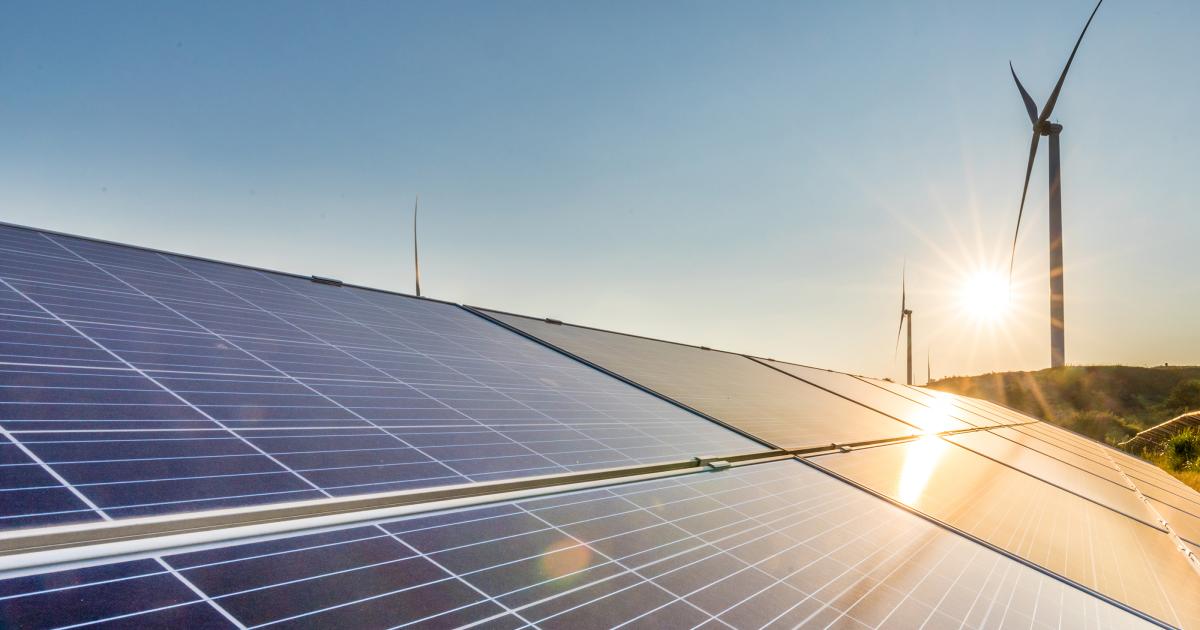 It's a new day in the fight against climate change, thanks to the Inflation Reduction Act. With $369 billion in climate and clean energy investments, the IRA is the largest and most far-reaching climate legislation ever passed by Congress.
Multiple independent analyzes show the bill will cut U.S. greenhouse gas emissions about 40% below 2005 levels by 2030, a big step toward President Biden's goal of halve them by 2030.
It will make a difference in people's lives, reducing energy costs and creating quality jobs.
It also restores US leadership in international climate negotiations by signaling how seriously it takes climate change. This will lend more credence to its calls for peer countries to do more and hopefully have an impact on global green investment and innovation.
Why this law is so important
This sweeping legislation will help families, communities and businesses across the United States. It will create more than 9 million clean energy and manufacturing jobs, positioning the economy to successfully compete in a $23 trillion global clean energy market.
It will also strengthen our energy security by accelerating the transition to electric vehicles and clean energy.
With respect to the environment, the bill includes:
A national program to reduce methane emissions. (Reducing methane emissions is the fastest way to slow the rate of global warming today.)
Over $135 billion in clean energy tax credits to develop solar and wind energy. This could save households $500 per year in energy costs.
Tax incentives to help kick-start the adoption of electric vehicles.
$60 billion for environmental justice – helping communities that have long borne the brunt of environmental pollution.
$21 billion to help farmers and rural communities across the United States reduce emissions and make food production more resilient to climate impacts we cannot avoid.
$2.6 billion to make coastal regions more resilient to extreme weather and sea level rise.
Additionally, the bill includes the most significant amendments to the Clean Air Act since 1990, reinforcing the Environmental Protection Agency's longstanding responsibility to fight climate pollution while giving the agency new tools and new funds to protect communities.
This will strengthen the EPA's ability, over the next 18 months, to set limits on methane emissions from new and existing oil and gas development, and to reduce greenhouse gas emissions from new vehicles. tourism, trucks, power plants and industrial sources.
Although there is much to praise, this law is not perfect. Progress has only been made possible through compromise and the shared belief that this legislation represents the threshold of opportunity. There is still work to be done, but it is a good start.
And while the bill ushers in unprecedented resources for environmental justice, much more will urgently be needed to address the inequitable pollution loads currently plaguing communities.
The hard work on climate change continues
Our next task is to help ensure that the $369 billion is spent strategically, efficiently and equitably, maximizing carbon reductions while providing opportunities for innovation and job creation for families.
And as we and our allies work to deliver on the President's commitment to cut U.S. greenhouse gas emissions in half, we will continue to work intensively and collaboratively with all sectors of government, business and communities.
We are committed to tightening regulations on the oil and gas industry within states, strengthening transportation sector guidelines to reduce pollution, and helping communities not only adapt, but also thrive.
This is why we have hope for the planet
The work ahead will not be easy. Our collective responsibility for fair climate action requires tackling the tough issues if we are to create a just and equitable climate future.
But for now, there is cause for celebration. This is especially true for young people.
This summer, several extraordinary EDF interns asked me why I had hope for the future. Some worried about what kind of planet they might leave for their children if they chose to have them.
These questions reflect legitimate concerns about our ability to respond effectively to the climate threat. But the message of the Inflation Reduction Act is that there is hope and that the future can be better.
And it should re-energize us all – young and old – as we work to build a vital Earth for all.
Take action when it matters most
Every day more than 60 people register for news and alerts, to know when their support is most useful. Will you join them? (Read our privacy statement.)
Donate to support this work