Offaly Teenage raises climate issues with the Taoiseach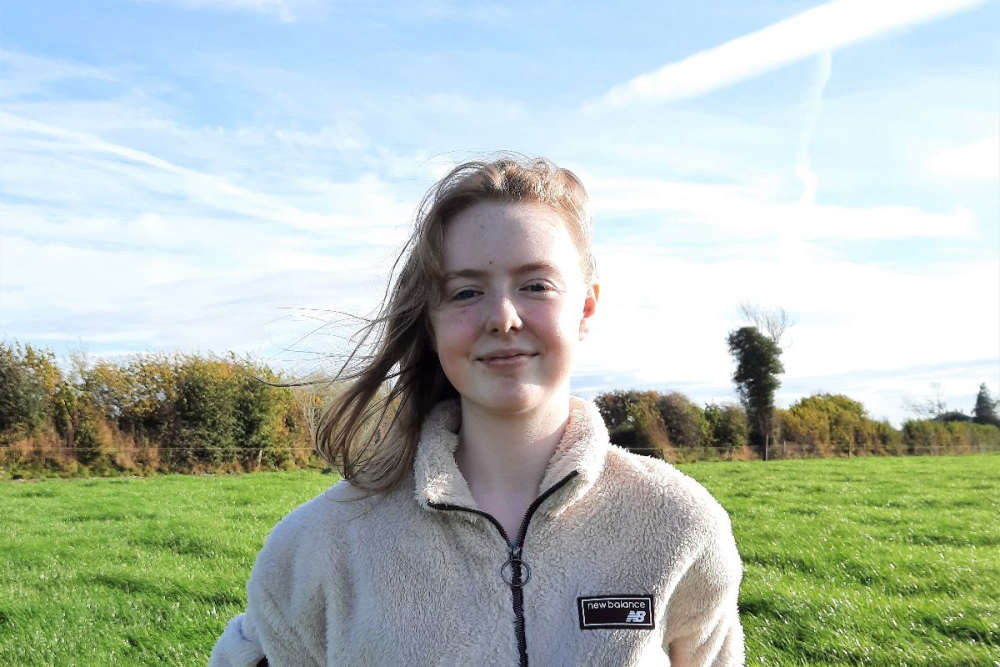 The 15-year-old met Micheál Martin today.
A teenage farmer and climate activist has met the Taoiseach to bring the voice of farming families to the Taoiseach's office as the critical COP26 climate negotiations enter their final stages.
Liadh Dalton, 15, lives on the family farm in County Offaly and won UNICEF Ireland's #KidsTakeOver 2021 competition.
She had a one-on-one meeting with Micheál Martin to discuss how farming communities and those fighting the climate crisis can work together towards a sustainable and positive future for all.
"I can see both sides of the argument, as I am both a farmer and a climate activist."
She wanted to talk with the Taoiseach about ways to bridge the gap between the two communities, so farmers can learn about new sustainable solutions and also communicate what they are already doing or planning to do to protect the environment.
As COP26 discussions are ongoing and bold actions are needed in Ireland and around the world to reduce greenhouse gas emissions, Liadh believes that positive and open dialogue among all must play a key role. in the fight against the climate crisis. "I want to see less hostility so everyone can understand the importance of agriculture and the environment. We can see at COP26 why climate action is so important, and agriculture can play a positive role in addressing this. Agriculture is a way of life. It is something that must be valued and farmers are the guardians of our land. Family farms have been there for generations. And I hope it will be there for generations to come.
"I work on our farm and see the biodiversity and the simple things we do to protect our environment around us – like making sure there's adequate cover for wildlife. On our farm we have owls owls, buzzards and rabbits. And we plan to do a lot more. Sometimes the simple things have the biggest impact, like planting trees and wildflowers, collecting rainwater and installing solar panels," said Liadh said.
Underlining the importance of listening to the views of young people on the climate crisis, UNICEF Ireland Executive Director Peter Power said: "Climate change is a crisis for children and children have the right to be heard and participate in discussions about the future. Around the world, young people, like Liadh, continue to demand bold, global climate action from decision makers. So far, the requested action has not materialized to the levels required. Children and young people are particularly affected by the impacts of climate change and environmental degradation, and they are the least responsible. We all know that as a society we need to make big, collective changes, and every child's voice needs to be heard in that conversation. UNICEF's vision is that every child grows up in a safe, clean and healthy environment. But we are far from this vision, and it becomes urgent.
Liadh's #KidsTakeOver from the Taoiseach's office comes in preparation for UNICEF's World Children's Day on November 20. Universal Children's Day is a day 'for children, by children', where children around the world will, as part of UNICEF's #KidsTakeOver global initiative, take on key roles in media, politics, business, sports and entertainment to voice their concerns about what world leaders should focus on.
According to UNICEF, to avoid the worst effects of the climate crisis, global and urgent action is needed to keep warming to a maximum of 1.5 degrees Celsius. Governments around the world are woefully far from reaching this target, and UNICEF estimates that the number of children at "extremely high risk" of climate change impacts will likely increase as the impacts of climate change accelerate.