IRAC aims to continue lobbying on climate issues after election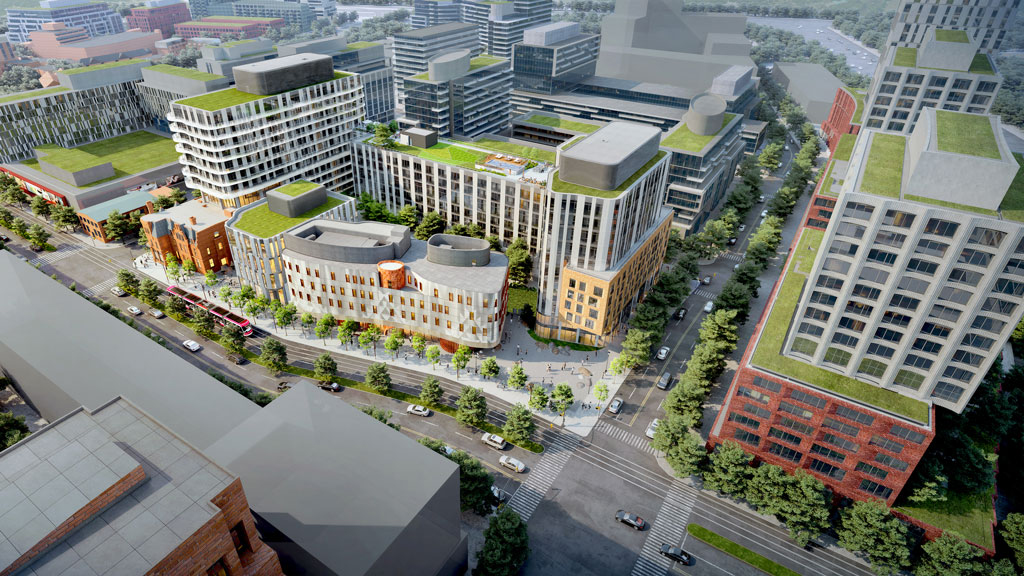 The federal election has faded in the rearview mirror, but the Royal Architectural Institute of Canada reports that the four priority issues of its RAIC Votes campaign will continue to be the focus of its advocacy efforts.
RAIC Vice President of Corporate Affairs Giovanna Boniface said the four issues, with climate change as the number one priority, will continue to be pushed by the institute at every opportunity as he consults with the re-elected Liberal government.
The other three issues are Aboriginal concerns, advocacy for long-term care, and the need for a national policy on architecture.
"Until there is a significant shift in these areas, I don't see them falling off our advocacy plate. It wasn't like a one-off thing," Boniface said, referring to the IRAC's Votes initiative. "We pointed that out in the election and we're going to keep that on our way."
The RAIC begins a round of strategic planning this month, but Boniface expects all four topics to remain core issues for RAIC advocacy.
"That's what Canadians are concerned about. I don't see the climate going anywhere.
"We approach it from the point of view, what can we do, what is the role of the architect and the architecture to be part of the solution. When it comes to climate, how can we be part of the solution and can we make positive changes when it comes to long-term care, Indigenous issues.
"That's a very high-level wish."
Boniface said the IRAC provides feedback to the federal government through a variety of channels, whether responding to announcements, discussing funding allocations, reporting to the base or dealing directly with Public Services. and Procurement Canada to advise on projects such as the Center Block renovations.
"We just need to keep moving forward, prioritizing some of the strategies we care about, like establishing net-zero carbon requirements on all new buildings."
The latest report from the United Nations Intergovernmental Panel on Climate Change released in August highlighted the need for governments to act faster to address climate change, Boniface noted, and the IRAC hopes to see strengthening and accelerating federal policies.
"We provide very specific strategies and ideas and so we will continue to do so. We have a long list of what we would like to see happen.
On Indigenous issues, the RAIC has technical advice as well as high-level commentary to offer. Advocacy issues are handled by an RAIC Aboriginal Working Group. First, the institute will advocate requiring the National Building Code to apply on reserves.
"The code itself can be used on reservations to safeguard health and minimize inequity."
The RAIC also believes in empowering Indigenous peoples to plan, design and develop their communities as a step towards reconciliation. Involving Indigenous architects and designers and including the local community in the design process can be transformative, says the RAIC Votes document.
The commitment should be to "really give space to Indigenous ways of knowing, Indigenous ways of doing" in projects where the Indigenous community has a vested interest, Boniface said.
Regarding long-term care, she noted that building codes address occupant safety in the event of perils such as fire, but do not adequately address contagious disease risks in a living situation. collective.
"So we have recommendations on what can be changed in CCNB in ​​terms of long-term care design, so it will be around shared living spaces."
Other concerns include RAIC representation on standards associations and the inclusion of long term care in the Canada Health Act.
The RAIC is part of a team working on a National Architecture Policy; partners include Canadian architectural licensing authorities and the Canadian Council of University Schools of Architecture. More than 30 countries have adopted or are in the process of developing a national architecture policy, Boniface noted.
"The idea is that we need a coordinated vision of architecture, and politics would be a tool to support that," she said, suggesting the discussion could inspire Canadians to engage in issues as pressing as climate change, reconciliation and speed. urbanization.
Follow the author on Twitter @DonWall_DCN.