Innovation for climate change mitigation lags behind in developing countries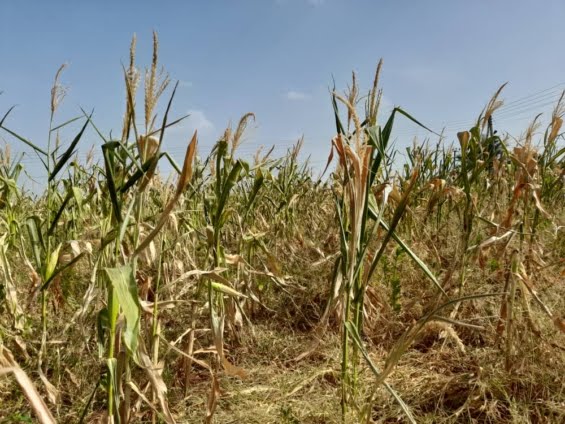 Although the unit costs of several low-emission technologies have steadily declined since 2010, innovation has lagged in developing countries due to weaker enabling conditions.
The Intergovernmental Panel on Climate Change (IPCC) Working Group III (WGIII) Sixth Assessment Report on Climate Change Mitigation indicates that innovative policies have enabled these cost reductions and supported the global adoption.
The report also indicates that appropriate policies and global policies addressing innovation systems have helped overcome the distributional, environmental and social impacts of the global diffusion of low-emission technologies.
But developing countries are lagging behind due to weak entrepreneurship support systems by some experts, resulting in fragmented linkages to existing or potential markets for climate technologies.
They also believe that the lack of financial support for entrepreneurial activities makes it difficult to compete with the economies of scale of international companies.
Financial support and public education are needed to address the weak links between research and innovation.
In 2015, the Conference of the Parties, also known as COP 21 and the Paris Climate Conference, invited the Board of the Green Climate Fund (GCF) to explore ways to facilitate access to environmentally friendly technologies in developing countries.
They were also asked to undertake collaborative research and development that could help improve mitigation and adaptation measures.
Since then, the GCF has focused on "reviewing projects and programs focused on promoting innovation and technology for mitigation and adaptation".
One hundred and seventy-seven projects have been approved for $8.8 billion, with a total investment of over $33.2 billion. About 66% of the 177 projects have a technology component, 43% are mitigation-based, 32% are adaptation-based and 25% are cross-cutting.
The three main areas of investment in mitigation technologies are energy production and access to electricity, forest and land use, and the construction of cities, industries and household appliances. .
Meanwhile, projects related to technology adaptation typically involve infrastructure that builds environmental systems, ecosystems, and ecosystem technologies, especially technologies related to levees, monitoring systems, and risk mapping.
According to IE Insights, the GCF's technology portfolio is insufficient to foster breakthrough climate technologies in incubators and accelerators.
The Fund is also slow to fully support Article 10 of the Paris Agreement, which calls for the acceleration, encouragement and facilitation of an effective and long-term global response to climate change, promoting economic growth and development. sustainable development.
The IPCC report also highlights progress in aligning financial flows with the goals of the Paris Agreement, which it describes as slow, and the tracking of climate finance flows is unevenly distributed across regions and sectors. .
According to the sixth report, global GHG emissions in 2030 associated with the implementation of Nationally Determined Contributions (NDCs) announced before COP26 would make a warming of more than 1.5°C likely during the 21st century.
"Likely limiting warming to below 2°C would depend on a rapid acceleration of mitigation efforts after 2030. Policies implemented by the end of 2020 are expected to result in higher global GHG emissions than those expected. involve NDCs. It said.
The 3600+ page report of the IPCC WGIII Sixth Assessment Report was released on Friday 4 2022.
The 17 chapters assess climate change mitigation, examine sources of global emissions, and explain the evolution of emissions reduction and mitigation efforts.