How we can still stop global warming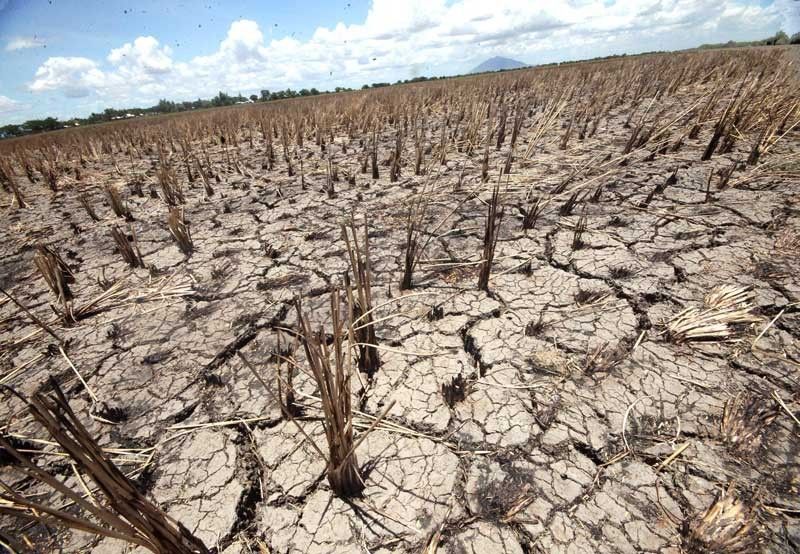 As sea levels continue to rise, temperatures change and extreme weather events become more frequent, nearly half of the world's population is now highly vulnerable to the impacts of climate change, according to a report by the Panel. United Nations Intergovernmental Panel on Climate Change (IPCC).
The 3,600-page IPCC report, released just weeks ago, presents a detailed assessment of the dangers of climate change. Written by 270 researchers from 67 countries, including three from the Philippines, it reviews our vulnerabilities and adaptive capacities while emphasizing that we are approaching the limits of nature's and humanity's adaptive capacity.
The report highlights that climate change is affecting nature, people's lives and infrastructure everywhere, preventing basic human needs from being met and threatening sustainable development.
Increasing heat and extreme weather are changing the distribution of plants and animals across the world, ultimately affecting food webs. This, in turn, reduces nature's ability to provide the essential services we depend on to survive, such as coastal protection, food supply or climate regulation through carbon absorption and storage.
Changes in temperature, precipitation, and extreme weather conditions have also increased the frequency and spread of disease in wildlife, agriculture, and humans. It has also led to more frequent droughts, negatively affecting agriculture and energy production.
In cities, residents face higher risks of heat stress, reduced air quality, lack of water and food shortages caused by climate change on supply chains, networks transportation and other critical infrastructure.
Worse still, the negative impacts of climate change are expected to intensify as the planet warms.
At COP26, the international community pledged to achieve a global goal of net zero emissions by 2050 and to maintain the 1.5? global warming goal at hand. However, some estimates suggest the world might still be on track for 2.4? warming even if the commitments are kept.
While the predictions are grim, the IPCC report still offers a ray of hope.
Launching the report, UN Secretary-General António Guterres said, "Investments in adaptation work. Adaptation saves lives. As climate impacts worsen – and they will – increased investment will be essential for survival. Adaptation and mitigation must be pursued with equal force and urgency.
There are many effective ways for society to mitigate and adapt to short-term climate change.
For example, the ideas in their upcoming policy paper presented by Professor Toby Monsod at a recent Stratbase ADRi event highlighted an adaptation pathway for countries like the Philippines.
According to the study co-authored by Monsod, "vulnerable countries with relatively low per capita carbon footprints like the Philippines are likely to do more for global efforts to reduce the magnitude of climate change and address its impacts. whether they build strong community ownership for climate action and leverage opportunities based on their own comparative advantages.The study went on to highlight the biodiversity of the Philippines' marine and coastal resources as one of its comparative advantages .
Indeed, according to Hans-Otto Pörtner, co-chairman of working group II of the IPCC, the restoration of degraded ecosystems is a way of adapting to climate change. By effectively and equitably conserving 30-50% of Earth's terrestrial, freshwater and ocean habitats, "society can benefit from nature's ability to absorb and store carbon, and we can accelerate progress towards sustainable development," he said.
Moreover, to adjust our behaviors, adaptation can also mean modifying our infrastructures to cope with climate change. For example, in densely populated cities, we can use green architecture or plant trees for people and wildlife.
To help prepare communities for extreme weather, we also need essential public services, such as electricity, telecommunications and water lines, to be resilient to extreme weather. We could take a lesson from Odette and avoid flipping utility polls by investing in underground power lines. This would ensure that power could be restored to other critical utilities like water and communications needed for disaster response and coordination.
Cities, in particular, must also take full advantage of digital tools that contribute to climate adaptation. There is a ton of information and data available that local governments can leverage to make decisions about building urban resilience and climate adaptation. For example, leveraging technology, like the Liveable Cities Lab's Big Data Dashboard, also provides LGUs with the data and means to engage in a more responsive way can engage stakeholders effectively.
These examples of effective adaptation to climate change suggest that there is still a glimmer of hope that we are still limiting the severity of its impact. However, the IPCC report states that the effectiveness of available adaptation options decreases with each increase in warming.
This means that minor, reactive or incremental changes will not suffice. Instead, urgent, more ambitious and accelerated action is needed, and alongside rapid and deep reductions in greenhouse gas emissions.
Reshaping the behavior of society is much easier said than done. But what this IPCC report did is very clear that climate change is happening faster than expected, but there are things we can do to stop it. The problem is that we think we have the time, but we don't.
Paco A. Pangalangan is the executive director of the Stratbase ADR Institute think tank.