Hochul takes action to fight climate change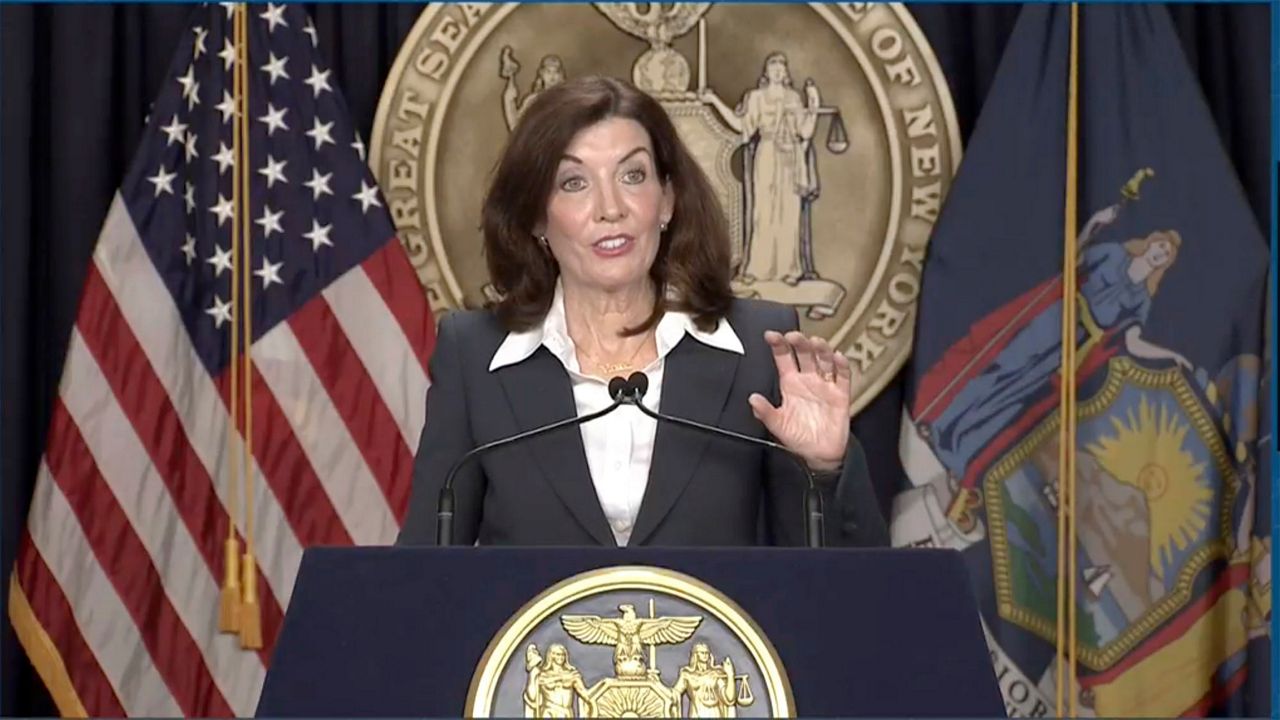 An executive order approved by Governor Kathy Hochul on Tuesday will take a series of steps intended to address climate change and help the New York state government transition to cleaner forms of energy by 2040.
The order includes provisions to streamline the efforts of state agencies in setting new environmental performance goals as they seek to achieve "net zero" emissions over the next decade and a half.
"New York is already leading the nation on climate action, and with this order we are creating the roadmap to help other states follow suit," Hochul said. "With these new commitments, we are strengthening our approach to environmental stewardship with ambitious new goals to switch to renewable energy, invest in electric vehicles and significantly reduce the consumption of waste and toxic substances, while protecting communities. the most disadvantaged in our state."
The order was signed as the world recognizes Climate Week and efforts to limit the effects of global warming.
"As the world's financial capital, New York is in a unique position to fight climate change, and my administration remains committed to leading the fight by aligning our investments and operations with New York State values," Hochul said.
The order will require state agencies to use "best practices" in environmentally responsible procurement and operational guidelines. The effort will be led by the GreenNY Council, a task force led by the state's Department of Environmental Conservation, State Budget Division, Office of General Services, and Research Authority. and Energy Development of New York State, as well as the New York Power Authority.
Annual reports from the agencies will be needed to check whether the objectives are being met. This includes transitioning to 100% electricity used in state operations from renewable energy sources by 2030 and making all non-emergency vehicle fleets zero-emission vehicles by 2035.