HBCUs Engage World Leaders on Climate Change – US Black Engineer
The 2022 United Nations Climate Change Conference or Conference of the Parties, more commonly referred to as COP27, was the 27th United Nations Climate Change Conference, held from 6 to 18 November 2022 in Sharm el-Sheikh, in Egypt.
This special commentary is from Tarique J. Rashaud, Senior Board Advisor for Partnerships, Investor Engagement, and Sustainability Strategy on the Executive Committee of the US-Business Council for Sustainable Development.
Mr. Rashaud also serves on the Texas A&M University National Science Foundation (NSF) Louis Stokes Alliances for Minority Participation (LSAMP) Advisory Board, the Prairie View A&M University Industry Advisory Board, and the Bossville Industrial Hemp Farms Advisory Board.
In line with previous tranches of the UN Conference of the Parties, UN COP27 in Sharm el-Sheikh, Egypt saw heads of state, mayors, civil society representatives and corporate CEOs gather for the largest annual gathering on climate action.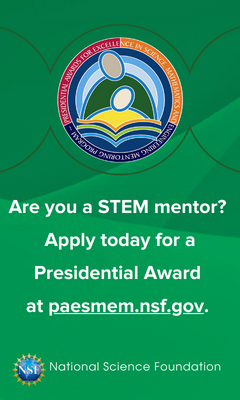 A central mission of the framework convention was to build on the outcomes of COP26 to provide executable strategies that are key to addressing a multitude of climate change challenges – particularly those that intersect at the food nexus- water-energy, including food insecurity, an ever-present problem. growing energy crisis, historical GHG emissions and increase in extreme weather events.
However, unlike previous conventions of this status and importance, COP27 gave voice to often excluded and muted voices – the Historically Black Colleges and Universities (HBCUs).
Fortunately, the human and sweat equity efforts of the Climate Equity Collaborative (CEC), the National Wildlife Federation and corporate partners have paid off – finally, HBCU students have benefited from this platform. -estimated form and were able to contribute to the aforementioned multilateral climate discussions.
It has been abundantly clear for some time that to achieve the United Nations Sustainable Development Goals (SDGs) and successfully fight climate change, a more inclusive tent of seeking minds is needed. As such, Historically Black Colleges and Universities (HBCUs)
present a virtually untapped and underutilized resource that must be mobilized to make these goals a reality.
So, as a Prairie View A&M University (PVAMU) alumnus, it was an honor to join IBM's Sachin Gupta and a select group of PVAMU (Akanimo Etokebe & K. Nathanial Hall) students to address future leaders for climate, environmental and energy justice. in the very first meeting of the UN
Climate Justice Pavilion.
Patterns of Climate Change – Diverse Perspectives Needed
Unsurprisingly, the Climate Equity Collaborative's (CEC) student panel, comprised of student ambassadors from Africa, Asia, North America and others, proved as astute as it was dynamic. The multimodality of the negative impacts of climate change must, in turn, be met by multimodal solutions. To this end, our future climate leaders, like those brought together by the CEC, must be equipped with the technological, commercial and international dexterity required to unearth transformative systemic solutions at the Food-Water-Energy Nexus.
Like most citizens of the world who live in these low- and middle-income (LMIC) gated communities bearing the brunt of the effects of climate change, having grown up in the gated communities of Port Arthur, Texas, I know the comorbidity extreme weather events and environmental effects. justice disputes too well.
That's why, for many of us from those communities, the fact that the Department of Energy brought in Tony Reames (alumnus of North Carolina A&T University) as deputy director of energy justice gives hope that a voice from similar socioeconomic conditions has been given the gravity to enact change at the federal level. Ideally, the academic program available to students in similar desperately affected communities will be optimized to prepare them to join us in this battle to thwart climate change with all its vectors of impact.
Need a curriculum based on sustainability and technology
As was the case at COP26, concerns and justified debates around greenwashing again surfaced at COP27. The increased need for assurance and truth in corporate social responsibility (CSR), environment, social and governance (ESG) and sustainability reporting to mitigate the risk of greenwashing has become increasingly important as more companies announce their climate footprint, mitigation targets and decarbonization strategies. .
In response, the past year has seen the emergence of more technology-based international market players, such as AgriLedger Inc., with value propositions for leveraging distributed ledger technology (DLT) and blockchain technology (BCT) to optimize agricultural value chains while transparently enabling decarbonization. activities at the Food-Water-Energy nexus. As such, the market's need for a pool of tech-savvy talent is only set to increase.
To best prepare HBCU students for these climate-focused careers in the field of sustainability and the burgeoning green economy, we must infuse curricula with rigorous coursework in actionable solutions. sustainable climate which are also layered with content on emerging disruptive technologies like Blockchain, Ai and Distributed Ledger Technologies.
These are the skill sets that will be most in demand to advance the transparency and providence of emissions data across value chains. This fact was highlighted by the Partnership for Carbon Transparency (PACT) hosted by the World Business Council for Sustainable Development (WBCSD) at COP27, which highlighted the need for technology solutions that enable informed decision-making and based on data while ensuring confidence in carbon accounting and reporting.
Anticipating these needs on the industry horizon was the impetus behind the development in 2020 of PVAMU's industry-led course, "The Energy + Ai Nexus: A Systems Approach to Climate Change, Sustainability & Resilience ". Similar courses need to be metastasized throughout the HBCU/Minority Serving Institution (MSI) ecosystem to equip and prepare our students for these cutting-edge career opportunities.
Promising HBCU private sector engagement and ESG investing
UN COP conventions are known to catalyze the formation of bilateral and cross-sector collaborations. Such public-private partnerships coupled with ESG investing present unique opportunities to embolden the "S" in ESG.
Hopefully, the strategic outcomes of the COP27 bilateral speech will prove that a company's strategic goals in social impact investing (ESG) and those that increase shareholder value no longer need to be mutually exclusive. With maturing financial market frameworks and the multi-vector nature of systemic solutions to climate change, community-level stakeholders and private sector shareholders can now be truly symbiotic co-managers of positive climate change activities and investments. climate.
The past year has seen promising company-level commitment and investment in HBCUs. Ranging from Shell's $6 million investment in PVAMU for a nature-based solutions research center of excellence, to the recent Entergy + United States Business Council for Sustainable Development (US BCSD) partnership to engage HBCUs throughout their southern service area.
This latest HBCU engagement will be a decarbonization project to reduce energy poverty while building resilience along the Gulf Coast through technologies such as solar, modular low-flow hydro and/or CCUS. Project features may also include interfacial overlay of energy system data with selected atmospheric data for predictive climate analysis via Ai/ML.
Intellectual space for diversity of majors
While increasing the pool of engineering and IT talent is important, for HBCUs to help further develop capital market executives and blur the lines of fairness between stakeholders and shareholders, the programs sustainability needs to be extended beyond engineering and IT departments – cross-departmental collaboration is paramount.
Future climate leaders who specialize in business, finance and agriculture should also be empowered through exposure to case studies involving sustainable finance, climate-smart agriculture, voluntary carbon markets and diversification of the carbon offset portfolio (via nature-based offset generation + technology). .
Post-COP27, labor market demand for such multi-faceted skill sets can be evidenced by the creation of disruptive new pre-IPO companies like The Green Hedge Inc. whose racial and gender diversity is only eclipsed by the sectoral diversity of its founding members in – Energy, Investment Banking, Insurance and FinTech/Blockchain.
Providing university students with more dynamic, cross-departmental, and modernized curriculum options is the best way to prepare all future climate leaders, HBCUs and beyond, to contribute and succeed in the new green economy.
Hopefully, as COP27 draws to a close, a message should now be crystal clear. Climate change is by no means a problem "out there" – it is a problem everywhere. It's not a 'they' problem either – it's a clear and present 'we' problem. Its harmful effects not only transcend geography
borders, but also seeps across barriers of wealth, position, class, color and political affiliation. So if there was ever a challenge around which the global community can unite, this is it.
Enlisting HBCUs, Hispanic Serving Institutions (HSIs), and Minority Serving Institutions (MSIs) in this global battle against climate change will be a key step in bringing us all closer to victory.