Gas prices, Ukraine and climate change: cruel irony of American politics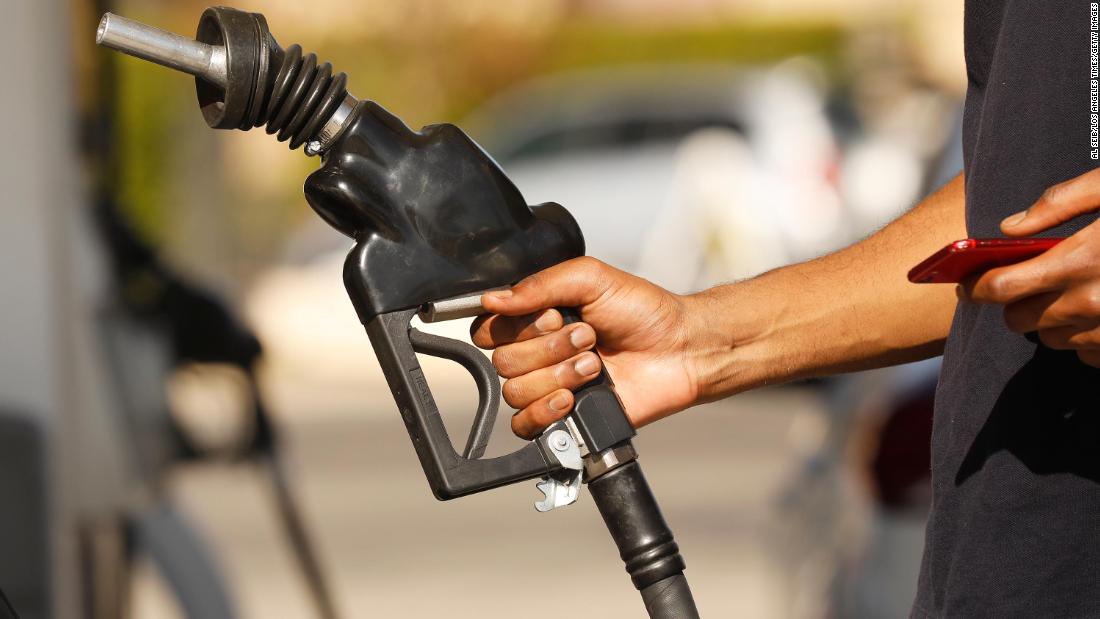 "(If) we don't defend freedom, where it is threatened today, we will surely pay a higher price tomorrow," he said.
But there may also be a price to pay today.
"I won't pretend it will be painless," he said.
Brief update on the Russian-Ukrainian crisis. The United States believes there is no evidence that Russia is pulling any of its troops from the border with Ukraine, despite Moscow's claims.
US Secretary of State Antony Blinken explained things on ABC on Wednesday:
"Unfortunately, there is a difference between what Russia says and what it does. And what we see is not a significant rollback."
He added: "On the contrary, we continue to see forces, especially forces that would be at the forefront of any further aggression against Ukraine, continue to be on the border, massing on the border." .
How would an invasion to injure Americans? CNN's Matt Egan has a list of six ways the Russia-Ukraine crisis could hurt your wallet.
#1: "No more pain at the pump."
He notes that Russia is the second largest oil producer in the world, just behind the United States.
"Supply is already failing to keep up with demand and investors are on high alert for any further supply shortages that may arise…in a variety of ways, including war-damaged infrastructure, sanctions against Russia or Moscow moving to militarize exports," Egan wrote.
JPMorgan has warned of $120 or even $150 a barrel of crude oil if Russian exports are halted. The current price is below $100 per barrel.
Gas prices are breaking records. CNN's Chris Isidore writes: "California gas hit an all-time high of $4.72 a gallon on average on Wednesday – and experts say a whopping $5 a gallon will likely be the norm there in a few months. if not sooner."
The stalemate in Russia could push prices up further, but the rise in California also has an element related to climate change. Isidore notes that there are changes on the West Coast partly due to a shift to renewable fuels. This shift, necessary to move away from fossil fuels, is pushing California prices faster than the country as a whole. The average national gas price is $3.51 per gallon.
"California is the proxy for what will happen with the energy transition," Tom Kloza, global head of energy analysis for the Oil Price Information Service, told Isidore. "A number of refineries have closed permanently. … Getting people off fossil fuels might be the right thing to do, but it's not painless."
When I asked Isidore about gasoline prices in California, he pointed out that if Biden wanted to meet his goal of half of US auto sales being electric vehicles, the White House should be pleased with the high gasoline prices. As gasoline prices rose in California, 10% of its car sales were electric vehicles in the first 11 months of 2021, three times the national average, Isidore said.
Change schedule? Democrats — who are already worried about midterm elections in which Republicans are favored to oust them from a congressional majority — are considering shifting their policy agenda, according to reports from The New York Times and The Washington Post.
Failed so far to pass their huge social spending and climate change bill, they could reorganize to focus on gas prices — including a new push for a federal gas tax exemption — and the skyrocketing deficit.
What is the gas tax and where does it go? The idea of ​​the gas tax exemption may sound appealing, but it wouldn't have much of an impact on gas prices.
The federal gasoline tax of 18.4 cents per gallon is paid into a trust fund that funds America's highways. The tax was first imposed in the 1930s and has been set since 1993. It was not raised to pay for the bipartisan Infrastructure Bill to improve the country's roads and bridges, which the Congress passed it last year.
Few options to control gas prices. Asked about the gas tax exemption on Tuesday, the White House said all options were on the table, but declined to endorse the idea outright.
Press secretary Jen Psaki did not mention it when asked what steps Biden could take to combat price hikes due to the situation in Ukraine. She noted that Biden had already tapped the Strategic Petroleum Reserve, a move that experts say is mostly symbolic. The other tool Biden has is pressure on other countries.
"He also engaged, we engaged with oil-producing countries around the world," Psaki said. "It's something we will continue to do because obviously we have to make sure the supply in the global market meets the demand."
The pressure does not work. The Wall Street Journal notes that Saudi Arabia appeared to snub Biden's campaign to increase global production. The Saudis are part of OPEC+, a consortium of oil-producing nations that includes Russia and sets oil prices.
RELATED: Biden officials sent to Saudi Arabia to discuss energy issues amid Russia-Ukraine crisis
Even if a gas tax exemption lowered prices, it would take 60 votes in the Senate – and that seems unlikely. Senator Joe Manchin of West Virginia, the Democratic caucus' Dr. No, has already thrown cold water on the idea.
"People want their bridges and their roads, and we have an infrastructure bill that we just passed this summer, and they want to take it all away," Manchin said, according to the Post. "It just doesn't make sense."
"A gimmick." Republicans, despite their usual anti-tax leanings, are even less supportive.
"I don't know if there's a unanimous sentiment, but my response is that trying to eliminate the gas tax is basically a gimmick," Sen. Mike Crapo of Idaho told reporters.
That leaves Biden fearful of further hikes, unable to control them and very likely to pay his own political price for the pain Americans are feeling at the pumps. Rising gas prices could also cause Americans to divert fossil fuels to renewable energy and cleaner vehicles. This is something anyone concerned about climate change can support, even if it hurts to get there.