Djibouti – A summit to address climate issues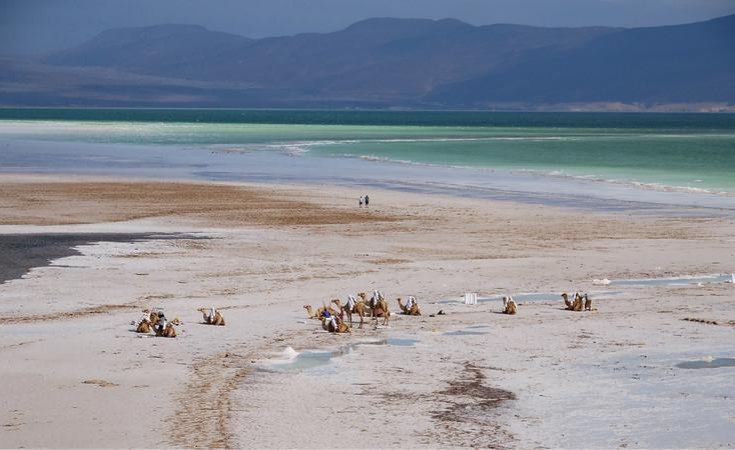 Under the high patronage of the President of the Republic HE Ismaïl Omar Guelleh, Djibouti will host, from October 23 to 25, 2022, an international summit entitled: Climate Change and Research (2CR): The Path to Sustainable Adaptation and Resilience

This high-level meeting, organized by the Ministry of Higher Education and Research, will be held at the Djibouti Palace Kempinski. It will involve the participation of several Heads of State from the region, distinguished guests, specialists in climate and biodiversity issues, several public and private institutions of international renown, and representatives of civil society.
A presidential panel will mark the event and highlight the commitment of States to strengthen regional cooperation and the consolidation of technical and scientific knowledge in the face of global changes that affect them. These discussions are also part of the perspective of COP 27, which will be held in Egypt in Sharm el-Sheikh from 6 to 18 November.
Through this major event, the Republic of Djibouti confirms, under the leadership of its First Magistrate, HE Ismaïl Omar Guelleh, its commitment to the fight against climate change. Land of exchanges and meetings, Djibouti seeks to mobilize the actors of the region, to strengthen cooperation, the reception of researchers, the training of young people and networking…
The Regional Research Observatory on the Environment and Climate will be officially inaugurated on this occasion. The Observatory wishes to be an essential scientific tool at the service of the region in terms of monitoring the climate, its impacts and conflict prevention.
The creation of this observatory was announced in May 2015 by the President of the Republic of Djibouti, HE Ismaïl Omar Guelleh during the East Africa Environmental Risks and Opportunities Summitin Djibouti. Its implementation has been entrusted to the Minister of Higher Education and Research, HE Dr. Nabil Mohamed Ahmed.
The observatory currently has state-of-the-art equipment in terms of data analysis and processing, climate modelling, as well as regional and international scientific partnerships with UN agencies, research centers and universities.
The "2CR Summit" must contribute to the development of concrete solutions responding to the environmental, economic and public health pressures to which the countries of the region are subjected.
Djibouti, Horn of Africa and east coast of the continent, faces a real challenge and significant requirements in terms of sustainable development. The impact of climate change is exacerbating conflicts in a region already greatly weakened by persistent demographic and poverty problems. Food security, water availability and livelihoods are now threatened by recurrent droughts which accentuate land degradation. Faced with abnormally high temperatures and a lack of rain, more than 10 million women and men face severe food insecurity and are subject to forced migration.
HE Dr. Nabil Mohamed Ahmed commented: "Through this major event, the Republic of Djibouti confirms its commitment to the fight against climate change. Our common objective is to put in place reliable and operational models of adaptation, of sustainable resilience, while protecting growth. and economic development essential to our fellow citizens.
Press contacts
Ministry of Higher Education and Research
[email protected]
Mohamed Houssein
+253 77 863 377
+253 77 800 020
Then / Poinciana Agency
[email protected]
Nicolas Teisserenc
+33 6 18 09 66 90