Climate Change Threatens Insurance, Texas Has No Plan For It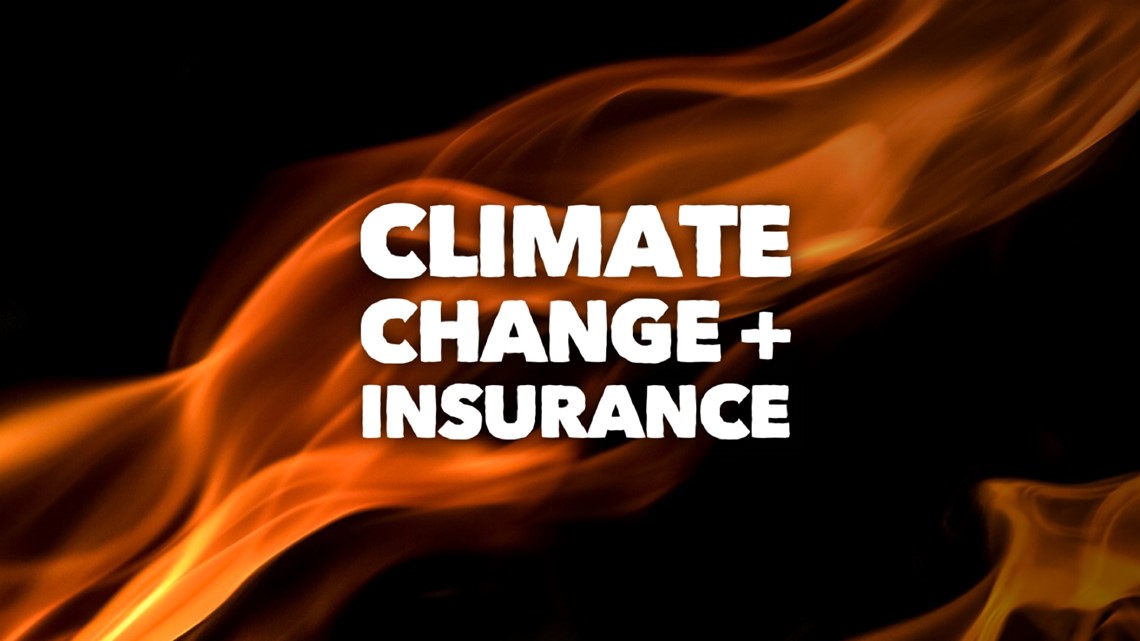 Insurance companies have long used historical data to predict the number of disasters that will occur and their cost. But climate change "makes the future different".
DALLAS— Watch the story tonight at 10 p.m.
You can hardly watch television without seeing advertisements for insurance companies. It's an industry that pays money into advertising. But do you know what has the potential to be really expensive for them?
The National Oceanic and Atmospheric Administration, also known as NOAA, states that "climate change is increasing the frequency of certain types of extremes…"
And looking at the extremes of the past year, NOAA says there have been 20 large-scale "weather and climate" disasters in the United States with combined losses of $145 billion.
That includes February's storm in Texas, insurance companies currently having to pay out $10.3 billion, a disaster that emerging science has found has been made worse by climate change.
People who could least afford it suffered the most, like Kathey Sauels in Dallas. When a water main burst in his apartment, the bedroom ceiling collapsed.
"I was shocked to see that ceiling. With so much water. I couldn't do anything but run. Everything in my room was destroyed. I couldn't save anything," Sauels said.
After the storm in Texas, Sauels spent a month in his apartment waiting for repairs. Like many Texans, she fears it could all happen again.
"I worry about the cold weather now. I don't know if my house is safe," she said.
Yesterday's planning
People expect their insurance to be there for them when they need it. So when it comes to the growing threats of weather-related disasters, many states are making sure that insurance companies prove they can weather any financial storm.
Governor Greg Abbott's administration has no policy to deal with the risk that climate change poses to the insurance policies you pay for, month after month.
"The Texas cold spell and ensuing disaster could have been avoided if the oil and gas industry and the power sector had resisted their systems. It's similar to the insurance situation," said Dr. Michael Wara, a climate policy expert at Stanford University.
Wara says Texas' refusal to address the well-documented threats of climate change puts insurance customers at risk.
"That means when disaster strikes, which is more likely to happen due to climate change, we are not ready," he said.
According to Wara, when it comes to fires, floods and hurricanes, insurance companies use decades of historical data on all the claims they've paid to predict how many disasters there will be in the future and how much they will cost.
"What climate change does is mess up this approach to pricing because climate change makes the future look different from the past," Wara said.
California sees the future.
Following more intense wildfires, Merced Insurance recently filed for bankruptcy in 2018, unable to pay significantly more than expected for fire-related claims. And tens of thousands of California homeowners in fire-prone areas have been let down by insurance companies.
Plan for tomorrow
If the future doesn't look like the past, what will it look like?
This is where computer models come in. Some states require insurance companies to use sophisticated predictive modeling to create a picture of how many disasters they will see and how much they will cost.
Florida, for example, has a state commission of experts that oversees computer model methodology.
And in Washington State, Insurance Commissioner Mike Kreidler regularly reviews how insurance companies use their modeling forecasts.
But if insurance companies are already using these models, why should a public insurance regulator also be involved?
"Ask the people who were putting the power grid in Texas why they did what they did? Because they had financial advantages at the time," Kreidler said.
"We understand that some insurance companies will play fast and loose. We can't afford to have someone coming in to make money today but leaving the market tomorrow," he said.
Insure insurers
You may not realize it, but your insurance company has an insurance company. This industry is called reinsurance and it covers very large losses. For example, of the $10.3 billion in winter storm damage in Texas, reinsurance companies will cover $3 billion.
"They provide a lot of cover for these very unlikely things. And every year, one out of 100 of these things happens and they have to pay. If they're paying for three or four things to happen, that's no longer a business model. Reinsurers basically want a level playing field," Wara said.
And they don't think they have one in Texas.
Last December, the Reinsurance Association of America urged Texas Insurance Commissioner Cassie Brown, appointed by Governor Abbott, to "adopt guiding principles…to address the issue of climate change and its relationship to insurance." and regulation".
So what is the Abbott administration's position on this?
We asked if the Texas Department of Insurance has a policy on climate change and how does that impact the department's mission? The answer was no.
So how does TDI ensure that insurance companies have sufficient plans in place to mitigate the risks they face due to climate change. Notably, the ministry answered the question without ever saying the words "climate change."
They wrote: "One of TDI's main functions is to monitor the solvency of insurers, to ensure companies have the ability to pay claims and be a stable force in the market. Part of this monitoring involves evaluating the various regulatory documents that insurers provide to TDI to highlight the risks to which the insurer is exposed and how they manage those risks.
Conclusion
Weather and climate disasters can have huge impacts on people's lives and science tells us to expect more. But instead of planning for a more expensive future, Texas still plans for a cheaper yesterday.
This philosophy turned out to be a disaster last February and could be again.