Climate change leads to wild weather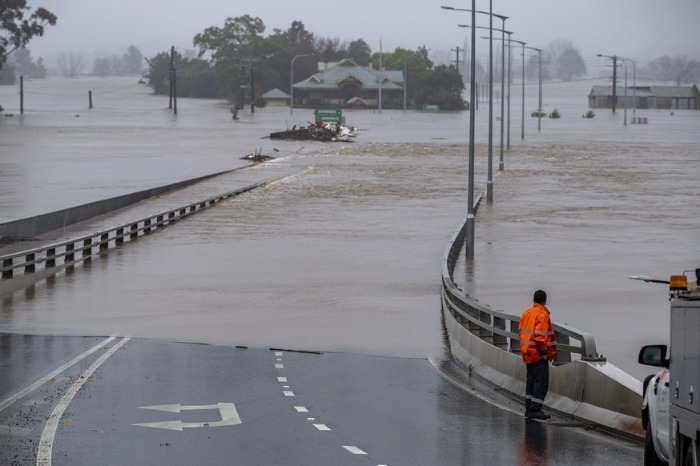 Evidence that climate change is causing or contributing to extreme weather events and natural disasters around the world is mounting every day, threatening the lives and jobs of hundreds of millions of people, scientists and analysts have said.
Dangerous heat waves exceeding 40°C are consuming large parts of the northern hemisphere, including the Indian subcontinent. In Australia's largest city, Sydney, thousands of people have in recent days been forced to flee floodwaters in and around the city for the second time this year.
Permafrost is melting in the Arctic, wildfires are raging in Alaska, Europe is experiencing another heat wave, and glaciers are melting in the Italian Alps.
Such climatic events, which in the past were considered "once in a lifetime", are now becoming regular occurrences.
As the global climate changes, it not only impacts where people live, but also food and water security. In Australia, experts are now urging governments from federal to local level to seriously reconsider urban development in areas prone to flooding and fire.
Jennifer McKay, professor of business law at the University of South Australia, said climate change and the risks that now come with it must be part of the decision-making process when it comes to urban development.
"We need a national Cabinet approach to this, guided by experts to set the standards," she said.
Otherwise, litigation will arise and insurance will be unobtainable for people living in flood-prone areas of the country.
"Long-term resilience"
Piet Filet, a flood expert from the Australian Rivers Institute at Griffith University, said reducing the impact of flooding in and around the Sydney Basin "will require a long-term resilience building program with communities in flood-prone watersheds".
Filet said Australia's flood history "reflects not only changing baselines in the frequency of extreme rainfall events, but also the need to put key aspects of resilience building in place well in advance." 'advance".
"Long-term land use planning that minimizes exposure to flooding is essential," he said. "Infrastructure in floodplains must be built to withstand the impact of fast-flowing water and overcome the isolation of communities during floods."
It's a similar story around the world as countries battle natural disasters made worse by climate change.
Europe is now facing one of its toughest years when it comes to natural disasters such as droughts and forest fires due to increasing climate change. Stronger heat waves hit southern and western Europe, as well as North America.
In Asia, an intense heatwave has gripped much of India in recent weeks, with temperatures hitting a record 49.2C in parts of New Delhi, marking the capital's fifth heatwave since march. Severe heat waves have upended millions of lives and livelihoods in northern India this summer, with neighboring Pakistan also affected.